Who We Are
Today's airline passengers expect a flawless travel experience from check in to take-off, and that's what we're here to deliver.
As the national provider of ground-handling services in the Kingdom of Saudi Arabia, we are dedicated to providing efficient and safe services to our clients and passengers at the highest standards of performance and professionalism.
What We Do
We put the passengers in the center of everything we do; by taking care of their needs from check-in to take-off.
We are committed to providing aircraft ground handling services throughout our entire network of airlines in Saudi Arabia. Our staff are skilled, experienced, and chosen carefully, to ensure a smooth delivery of services that meets the highest standards.
We operate in 28 airports around Saudi Arabia; our staff executes hard and complex operations in the background, while serving the passengers in the frontline at the same time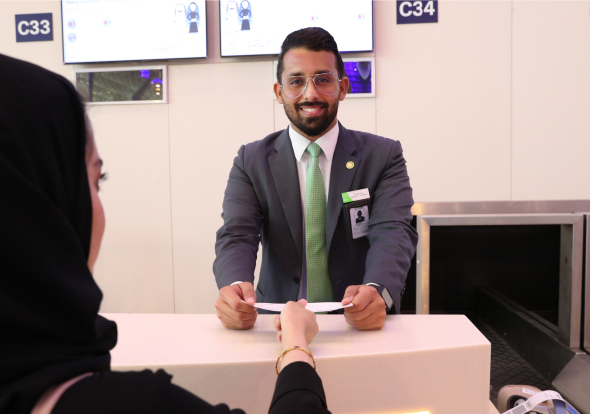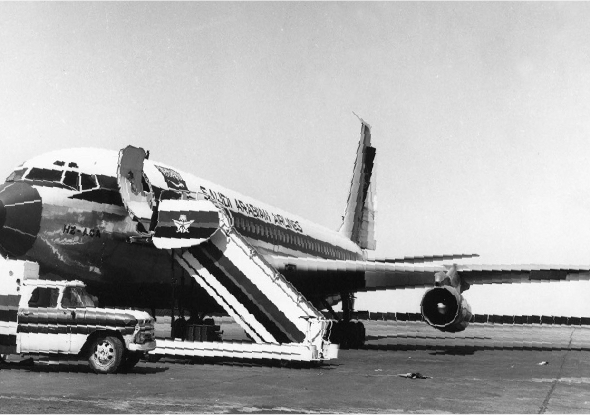 Our History
The Saudi Ground Services Company was initially established by the Saudi Arabian Airlines Corporation (known as Saudia) to consolidate the ground handling services in the Kingdom of Saudi Arabia.
Saudi Arabian Airlines Ground Services was the initial name of the company before it merged with the Saudi Arabian Airline Ground Services (SAAGS), National Handling Services (NHS), and Al-Attar Ground Handling (Attar Travel Co.) to fulfill the same purpose; delivering a high-quality, efficient, and professional service to the passengers.
Our Mission
Our mission is to exceed the passengers' expectations and make their journey seamless from the ground up. We are committed to meet the needs of businesses and passengers, and be more than just a ground handling services provider.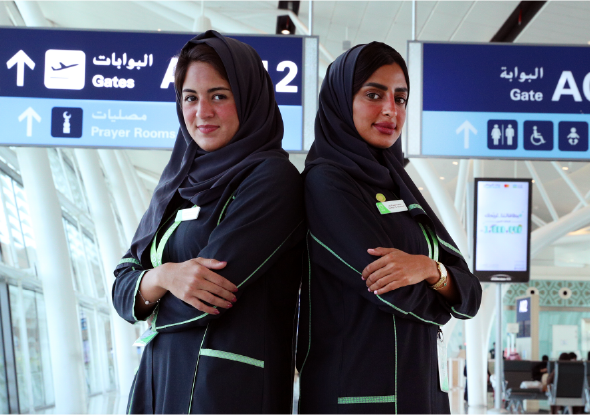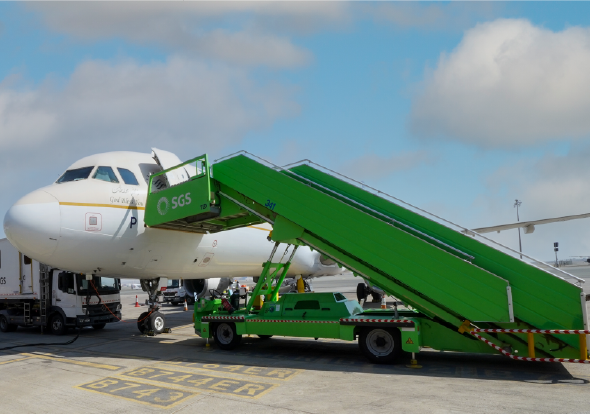 Our Vision
To enable a seamless and sustainable mobility ecosystem through integrated solutions and a customer centric mindset.
Our Network
We operate throughout the network of 28 airports in Saudi Arabia, with our four main stations being in Riyadh, Jeddah, Dammam, and Medina.
Our Clients
We are partnered with airline companies from around the world, providing them and their passengers with the most efficient and high-quality ground handling services.